SHADE STRUCTURE PROGRAM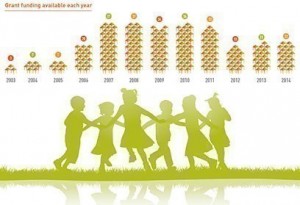 The AAD Shade Structure Grant Program awards grants of up to $8000 to public schools and non-profit organizations for installing permanent shade structures for outdoor locations that are not protected from the sun, such as playgrounds, pools or recreational spaces. In addition to the grant, the AAD also provides a permanent sign for display near the shade structure. Sharing via the American Academy of Dermatology. 
The application process runs from September through November, with winners announced in February.
Members of AAD can also support the program by sponsoring an application or making a donation to the program.
Find out more, how to apply and all frequently asked questions here.