PERGOLA® AWNINGS EXPAND YOUR OUTDOOR LIVING AREA, OFFERING BOTH DURABILITY & FUNCTION AGAINST WEATHER
Durability and Function for your Patio or Restaurant
The PERGOLA by Sunair is the ultimate awning system for larger residential spaces and restaurant cafes. The Pergola Awning is available in many models to best sit your needs and application. Currently, there are 16 different models in the entire Sunair collection.
The Pergola offers the convenience of a retractable awning roof, yet they offer moderate durability from inclement weather, like wind or rain. The systems can also be fitted with roll down screens for extra weather protection. With over 25 years experience, SUNAIR is an innovator in the retractable awning industry.
They have engineered the most durable, yet flexible awning system on the market, using the strongest materials and most sophisticated arm design. Their comittment to quality is unsurpassed. Only the finest materials and workmanship are used to produce an awning superior in quality and strength.
The SUNAIR'S strength comes from the use of forged aluminum components. This is the most advanced technology available to retractable awnings and patio covers today. The competition uses die-casted or vacuum injection castings. Forging these parts is slightly more expensive, but is well worth it knowing we are delivering a product superior in strength and consistency. The maximum 13 ft projection arm awnings can now be made with a continuous safety margin.
Combine a Stationary Frame with a Retractable Fabric
With a SUNAIR retractable awning you can have sun when you want it or shade when you need it, simply by extending or retracting the awning. With this awning you eliminate any unsightly poles or permanent frame work. Reducing sunlight and glare through your windows by as much as 94%.
Reduce heat gain through your windows by as much as 77%.  At your command you can easily extend or retract your awning either at the push of a button or with the standard hand crank. On cloudy days when you are not using the awning, it stays retracted against the wall, allowing light to penetrate – unlike permanent fixed awnings, which block light on dark, cloudy days. Unlike stationary awnings there is no need for seasonal take-down and re-installation. The awning stays retracted on the wall, out of harms way. A Sunair retractable awning is practically maintenance free.
For the ultimate comfort, add rolling zippered side shades with mesh fabric to eliminate the sun's glare and fend off bugs. The roll down shades can also be fitted with heavy-duty vinyl fabric and clear vinyl windows for keeping moderate weather at bay.
All Pergola models are custom built to fit each area. The fabric is manufactured as one piece, even on wider awnings, to prevent water leaking. Wider units therefore have multiple framing supports added to ensure a strong framework. Multiple units can also be mounted together with a gutter system in between for extra wide widths. An integrated guttering system avoids water leakage.
The Pergola can be mounted to most walls and decks. It can even be constructed as a free-standing module on your deck or concrete pad.
Some smaller systems can be manually operated with a hand crank. Larger systems are conveniently operated with an integrated tubular motor and are conveniently controlled by a hand held remote. With the remote control, the Pergola will extend and retract automatically.
As with other retractable awnings, the use of quality fabrics, ensures 99% UV-protection. Sunair Awnings make use of 100% acrylic material. Sunair fabric are sourced from reputable weavers and include the same material that has made Sunbrella Awnings such a prime player in the industry. These fabrics are less prone to trapping heat, than vinyl, and are more durable.
Adding Infrared Heaters to Pergola Awnings will Enable You to Use the Patio on Cooler Days and Evenings 
Most of the awning systems can also be fitted with infrared heaters for extra comfort under the Pergola® Awning. Many types of heaters and manufacturers' exist that are weather proof and offers an efficient heat source. We recommend Solaira™ heaters. Their heaters are ideal for both our commercial and residential awnings and low clearance installations such as under a Pergola® Awning.
Adding Roll-Down Screens to Pergola Awnings 
Most systems can also be fitted with roll down screens for extra weather protection on the front and sides. Use the SC4500 screen with our specially engineered zipper system, keeping the fabric within the track and keeping unwanted bugs from entering the space. Both solar screen fabric and Tuff Screen bug fabrics are available. The SC4500 can also be fitted with vinyl fabric and clear windows for keeping moderate weather at bay, and creating a three season enclosure. You can find more information on the Sunair web site under SC4500 exterior zipper screens.
Integrated low-voltage lighting option
Starled is a low-voltage lighting addition option with high efficiency LED lights that allow you to create an intimate, picturesque and bright room under the Pergola® Awning. This low voltage system also has all wires neatly welded into the folds of the fabric for a finished look. Operated by a remote control, it is a great addition to your Pergola® Awnings. Specifications are listed below:
LED bar length 130cm. 140 Led per m. 24V, PW 14W
Opaline polycarbonate tube 15x15mm
Closing Caps
Installation with screws and adhesive tape 3M
Light color @3000°K
Light emission: @1050 lumen
High efficiency, warm light LED. Lumen-power ratio is very high, about @110lm/W.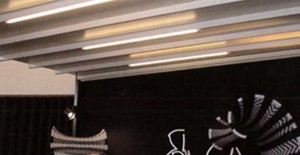 Now you can utilize your patio area during the fierce mid-day sun and all inclement weather. Feel free to contact us at (704) 333-1581 for any further information on Pergola Awnings. Alpha Canvas is an official dealer of  the Sunair Pergola Awnings and we'd be more than happy to demonstrate one of the models in our showroom with you. Stop by our office and check them out.
*Sources cited: Sunair Awnings