Sunbrella Contour – the new go-to for shade fabrics
Have you tried the newest addition to our decorative shade collection yet?
If not, it's time to see why Sunbrella Contour is becoming the go-to fabric for shade applications this summer.
For optimal protection from the sun, Sunbrella Contour blocks 95 percent of harmful ultraviolet rays. While the durable and versatile knit-textured fabric is perfect for shade sails, it is also ideal for constructing umbrella canopies, windscreens, casual furniture and marine applications. The fabric is non-directional and less abrasive than most shade fabrics, making cutting and fabrication for these applications both easy and efficient.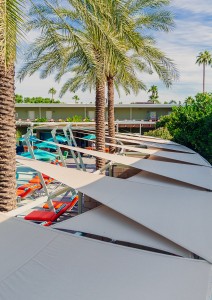 In addition to its optimal performance characteristics, Sunbrella Contour boasts a high style design. It is available in an Apex style and features 15 colorways ranging from earthy tones to premium bright colors, all of which are bleach cleanable for easy maintenance. And for commercial applications where outdoor branding is needed, Sunbrella Contour is compatible with SGS graphics.
Visit Trivantage.com where you can shop Sunbrella Contour, or contact your sales representative at Alpha Canvas today – call us today at (704) 333-1581.
***Article shared via Trivantage Market Corner:  http://marketcorner.trivantage.com/2016/06/expanding-the-possibilities-of-shade-fabrics/